NYCB Theatre at Westbury | Westbury, New York
The young Italian operatic pop trio Il Volo are bringing their extremely talented voices to the NYCB Theatre at Westbury on Wednesday 25th June. Piero Barone, Ignazio Boschetto and Gianluca Ginoble met on Italian TV show Ti lascio una canzone, held at the Ariston Theater in Sanremo. After being chosen to peform as a trio on the show, they later discovered their strengths as a more permanent group. The already Italian stars are ones to watch, with incredible live performances, you won't want to miss out, tickets online now!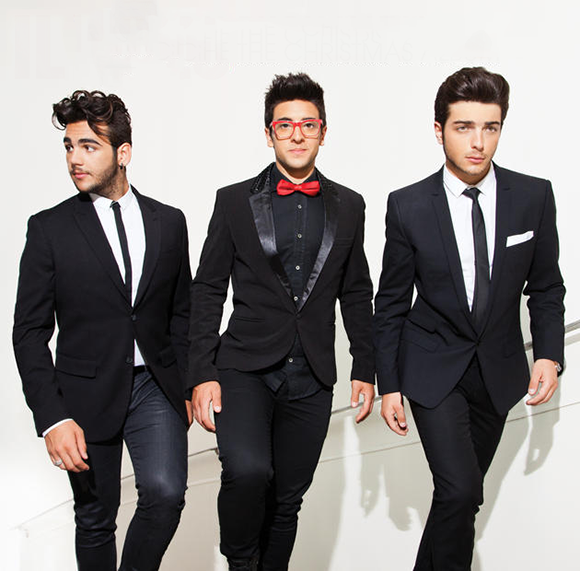 The young Italian trio have a had a busy and successful three years, after releasing a hugely successful debut album the group have started touring worldwide. Their music which offers fresh interpretations of modern classical, pop music, have already received huge praise from critics.
the U.S., Il Volo virtually exploded on the scene following a show-stopping appearance on American Idol: Il Volo came in at No. 6 on the Billboard Top 200 Charts and was a Top Ten CD on its Classical Crossover Chart throughout 2012. The boys have since appeared on major TV shows including The Tonight Show with Jay Leno, The Today Show, Good Morning America, The Talk, Ellen and Rachel Ray—and made a surprise appearance on the final episode of the HBO Series Entourage.