NYCB Theatre at Westbury | Westbury, New York
The multinational Pop-opera quartet, Il Divo comes to NYCB Theatre at Westbury on Friday, March 4th, 2022. Il Divo has always stood out with their peculiar mix of opera and pop in songs of different genres, and are pioneers in the world of crossover groups of classical music. Since its debut in 2004, IL Divo has triumphed at the biggest venues around the world and have sold over 30 million records over their career. Grab some tickets now and come hear their latest album, For Once In My Life, A Celebration of Motown.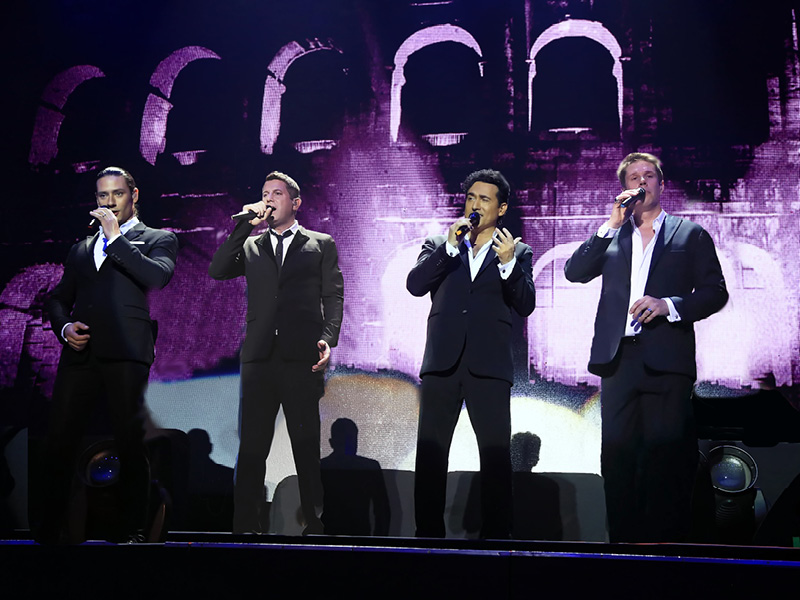 First discovered and mentored by Simon Cowell in 2003, Il Divo, became a pioneer of a brand-new musical genre, in 2004 they released their debut album "IL Divo" and claimed the genre of operatic pop, or "popera", in classical crossover music. The group is composed of the Spanish baritone Carlos Marin, the Swiss tenor Urs Buhler, the French tenor Sebastien Izambard and the American tenor David Miller.
Il Divo have 24 studio albums so far, Il Divo, gave the group their first Platinum album, followed by the albums, Ancora, in 2005, The Christmas Album from December 2005, Forever, in 2006, The Promise, in 2008 and, Wicked Game, in 2011, that have all managed to repeat the perfect formula between pop music and the vocal virtuosity of the opera. In 2013, they brought out, A Musical Affair, which celebrated the classics and their love of Broadway and the West End. Later in 2015 they released the album, Amor y Pasion, a compilation of the best Latin songs, and managed to reach number 1 on the Latin Albums Chart in their first week. In 2018, they produced the album, Timeless, a musical journey from the 20s all the way through to the present. Il Divo's latest album For Once In My Life, A Celebration of Motown, came out in 2021 and includes songs from "For Once In My Life" by Stevie Wonder as well as other classic songs that inspired the songwriter throughout his career including "I Want You Back".