Westbury Music Fair | Westbury, New York
In the world of music, only those artists with extraordinary flair will have staying power.  Only those with exceptional talent will have significant longevity. Ian Anderson is one of the few musicians who have created an indelible mark in the music industry. He is playing his classic rocks on 8th of October 2013 at the Westbury Music Fair in New York.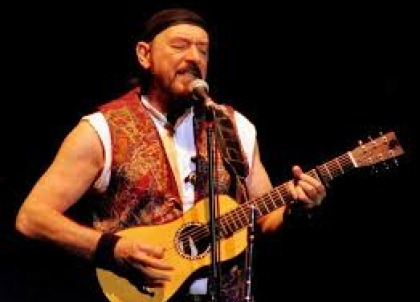 Ian Anderson is not only an astonishing singer-songwriter but also an astounding multi-instrumentalist and a brilliant performer. This enigmatic musician is best known as the front man, flutist and acoustic guitarist of the British progressive rock group Jethro Tull which have sold more than 60 million albums worldwide. Over four decades of gracing the world with his musical ingenuity, Ian Anderson never let the advancing years slowed him down. In 2006, Anderson was honoured with the Ivor Novello Award for International Achievement and an Honorary Doctorate of Literature at Heriot-Watt University in recognition of his lifelong contribution to popular music. He was also given the Prog God Award by fellow musician Rick Wakeman at the 2013 Progressive Music Awards. In 2012, his latest album Thick As Brick 2 was released. It was a follow-up of Jethro Tull's highly acclaimed 1972 Thick and Brick concept album. His music always has a heartfelt depth  and a story to convey.
There are so many mediocrity in this world, your concert experience shouldn't be one of it. Ian Anderson will deliver not only the best of Rock 'n Roll but also the best of music in totality. Be amazed with his heavenly flute playing and hooked with his enlivening humor. Grab your tickets now.