NYCB Theatre at Westbury | Westbury, New York
A hilarious and multi-talented comedy circuit stalwart, Howie Mandel comes to NYCB Theatre at Westbury on Friday 8th May 2020! The America's Got Talent judge and NYCB favorite will perform a brand new stand-up show that covers life, the universe and everything, including what it's like to be Howie Mandel – a celebrity, a man with ADHD and OCD, and the voice of Gizmo from Gremlins! Mandel is a consummate and timeless showman who's as funny as ever!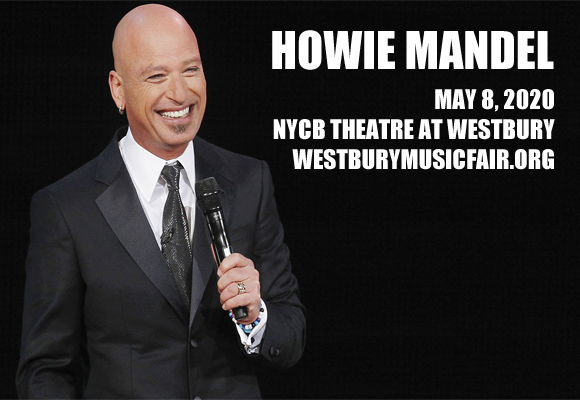 Canadian comedian, actor, voice actor, and television host first came to prominence as a television actor in the 1980s, becoming a household name for his role as Dr. Wayne Fiscus during his six-year run on the NBC medical drama St. Elsewhere. During that time, he also performed stand-up on the comedy circuit and was cast in several movies, including as the voice of Gizmo in the 1984 hit Gremlins and its 1990 sequel Gremlins 2: The New Batch. During the 1990s, he had several television shows, including the weekly self-titled comedy show Howie (1992), the sketch comedy series Howie Mandel's Sunny Skies (1995) and his own syndicated talk show, The Howie Mandel Show (1998). Mandel was also the creator and executive producer of the Emmy-nominated children's animated series Bobby's World (1990–1998), and voiced both the titular character and his father. In more recent times, he has become known as a judge on NBC's America's Got Talent – a role he has had for ten seasons.