NYCB Theatre at Westbury | Westbury, New York
America's Got Talent judge and bona fide funnyman Howie Mandel comes to NYCB Theare at Westbury on Saturday 16th June 2018! Returning to his screwball comedy roots, Mandel brings his hilarious stand-up to Long Island once more, exploring his lifelong relationship with OCD and mysophobia (a pathological fear of contamination and germs) with exceptional humor that will have you laughing out loud!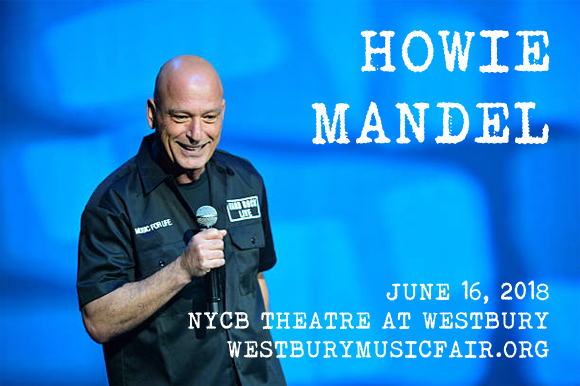 Canadian comedian, actor and television host Howie Mandel began his career as a stand-up comedian in Toronto in the late 1970s. Best known as host of the NBC game show Deal or No Deal, Mandel also made his name as an actor in the 1980s, starring alongside Amy Steel in the 1987 comedy film Walk Like a Man and as Dr. Wayne Fiscus on the NBC medical drama St. Elsewhere. Mandel was also the creator and star of the children's cartoon Bobby's World, and more recently has become well-known as a judge on NBC's America's Got Talent.