NYCB Theatre at Westbury | Westbury, New York
Hot Autumn Nights: Herman's Hermits, The Grass Roots, The Box Tops & Gary Lewis and The Playboys comes to NYCB Theatre at Westbury on Saturday 17th September 2016
Nostalgic music seems to have an irresistible pull that brings people together. With the tour of a stellar, all-star line-up of the 60's iconic bands– The Herman's Hermits, The Grass Roots, The Box Tops & Gary Lewis and The Playboys, it's high-time for a long-overdue reunion! Yes, gather all your long-time-no-see friends and have a shindig like it was 1965 all over again. Dubbed as 'Hot Autum Nights', this concert is all set out to be a blast, not only from the past, but a jam-packed get together that is bursting at the seams with golden memories. Reminiscing is such a great thing, especially when your fave bands are playing the soundtrack of your lives, live! Don't miss this one of a kind experience. Go, book your tickets now!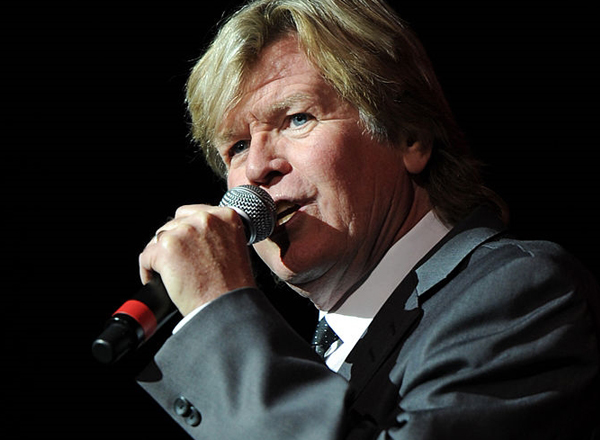 Herman's Hermits was part of the so-called British invasion era. Formed in 1962 in Manchester, the band is responsible for the fun, devil-may-care vibe of these hit songs: "I'm into Something Good" , "Mrs. Brown, You've Got a Lovely Daughter", "A Must to Avoid", "I'm Henry VIII, I Am" , "No Milk Today", and more.
The Grass Roots followed the music path of Folk rock, psychedelic pop. With over 20 million albums sold at the course of their career, they are immortalized by their hit singles: "Let's Live for Today", "Midnight Confessions", "Sooner or Later", among many others.
Gary Lewis and the Playboys has a very well-known frontman, Gary Lewis, who is the song of comedian Jerry Lewis. Their biggest hit "This Diamond Ring" was succeeded by a host of other smash singles like "Count Me In", "Save Your Heart for Me", "Everybody Loves a Clown", and many more.