NYCB Theatre at Westbury | Westbury, New York
For the third night in a row, the man who romanced the 1960s with his unique voice, Frankie Valli, will be returning to NYCB Theatre at Westbury to sing classic hits like "Sherry", "Big Girls Don't Cry" and "Walk Like a Man"! Take a trip down memory lane and revel in the reminiscence as this bona fide star puts on an unforgettable show like no other!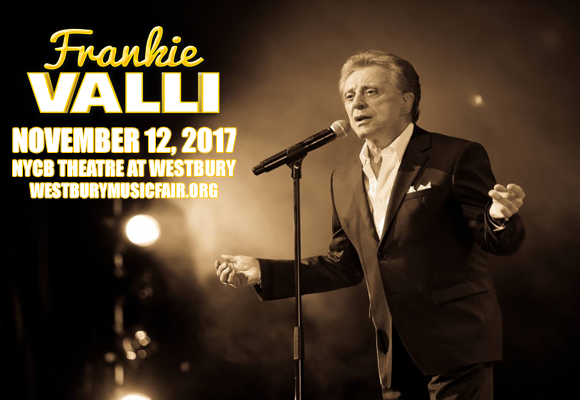 Pop legend Frankie Valli began his music career in 1951 as a singer in the Variety Trio, and was known for his uniquely powerful falsetto voice. Valli released his first solo single in 1953, around the same time that he formed The Variatones, who later became The Four Seasons. With The Four Seasons, Valli went on to chart 29 Top 40 hits, including "Sherry" (1962), "Big Girls Don't Cry" (1962), "Walk Like a Man" (1963), "Rag Doll" (1964) and "December 1963 (Oh, What a Night)" (1975). Valli also had a Top 40 hit under The Four Seasons' alias 'The Wonder Who?', and nine Top 40 hits as a solo artist, including his cover of the song "Can't Take My Eyes Off You", which reached number two in 1967, and the number-one hits "My Eyes Adored You" (1974) and "Grease" (1978), which was the opening theme to the hit film of the same name.