NYCB Theatre at Westbury | Westbury, New York
The TV show Family feud is quizzing its way into the NYCB Theatre at Westbury on Friday 4th April. If you like participating in shows and enjoy the thrill of two families battling it out for a large money prize, then this is the show for you! Don't miss out, get your tickets ONLINE NOW!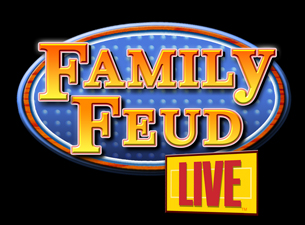 Family Feud is a hit American TV show, two families go head to head to answer questions about surveys taken from the general public (100 people)The show first aired in 1976 and has run for 31 consecutive seasons. The show has also been adopted in various countries around the world. The show boasts formidable ratings for daytime television, ensuring its place on TV.
The show has had a variety of hosts over the years, including original host Richard Dawson, Ray Combs and the current host Steve Harvey.
The show is now going on tour across America, giving fans the opportunity to participate and win prizes during the live shows.