NYCB Theatre at Westbury | Westbury, New York
You deserve a royally enchanting evening. No one else could delight you with such pleasure than someone recognized over the years as music royalty. Hail to the king of romance himself, Engelbert Humperdinck! He may have done thousands of shows over his long-spanning and successful career, but Engelbert Humperdinck is still a very much in-demand performer. His master showmanship and his magnificent artistry keep fans coming back time and time again. He may be the king, but you'll get the royal treatment with his lush ballads that caress the heart. Get your tickets now !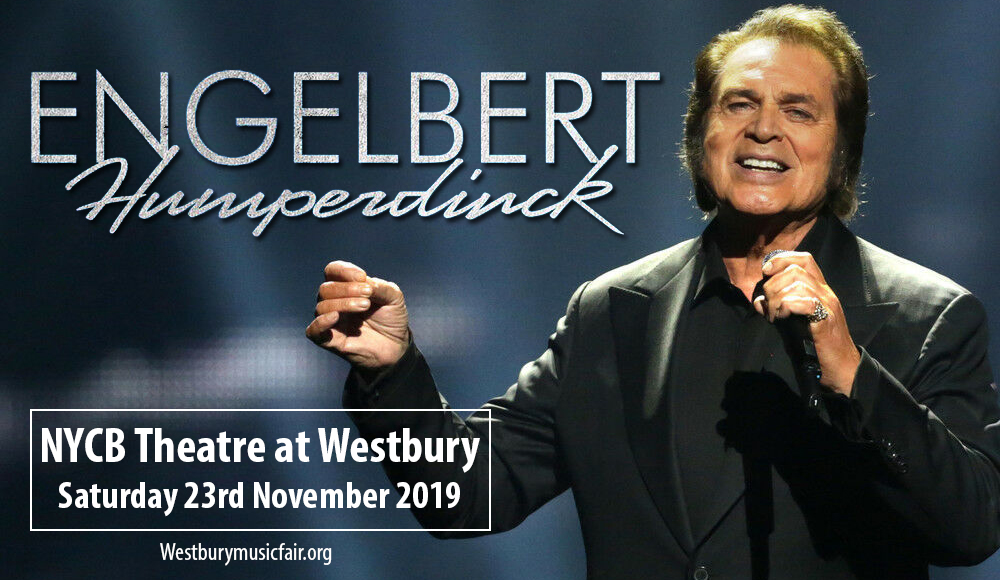 Engelbert Humperdinck rather had a rough start in the biz as his first single "I'll Never Fall in Love Again", released under his real name Gerry Dorsey, was a dismal flop. He continued, persevered, and met the right people and the right manager who started 'revamping' his career, starting with a name change — Engelbert Humperdinck. And who would've thought the in the midst of the neverending chart-topping phenomenon called Beatlemania, Humperdinck's new single "Release Me" would be that song that would break the fab four's reign of number one's on the charts? Indeed, "Release Me" zoomed-up the top spot in no time at all. From then on, Humperdinck was well on his way to iconic status. More smash singles like "The Last Waltz", "After the Lovin'", "This Moment in Time", and so much more, solidified his reputation and credibiity as a hit-maker who have sold 140 million records worldwide, and still counting. He is a bankable concert star drawing crowds in large scale venues all over the world.