NYCB Theatre at Westbury | Westbury, New York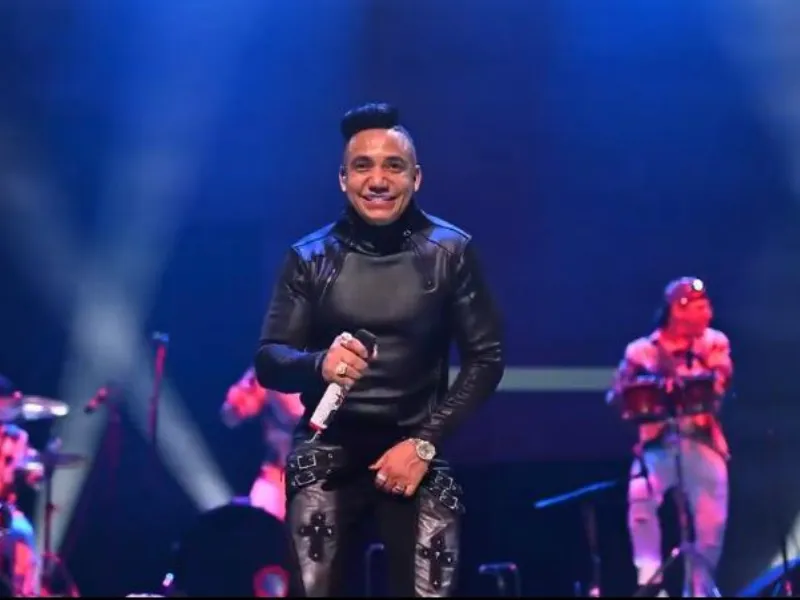 The return of El Camarón is here! Dominican sensation Elvis Martinez will perform live at the NYCB Theatre at Westbury on Saturday, November 18th. Continuing his Mi Mejor Momento USA Tour, Elvis is set to amaze audiences with fan favorites like "Veterana," "Maestra" and "La Luz De Mis Ojos". Some of his notable achievements in recent years include a Casandra Award for the single "Así Te Amo," followed by a nomination for a Premio Lo Nuestro Award. But that's not all! The Bachata artist is sharing the stage with pop trio Grupo D'Ahora and Latin/Merengue accordionist El Rubio Del Acordeon best known for his hit track "El Abogado (Mariela)". Start practicing your dance moves because everyone is invited to jam along with the Dominican artists at the radiant NYCB Theatre at Westbury - the best spot in the metro to hold the hottest collaboration of the season! Snag those passes today by clicking the "Get Tickets" link above!
Come on down to the NYCB Theatre at Westbury and catch Elvis Martinez performing live on Saturday, November 18th! As part of his "Mi Mejor Momento" Tour, the Dominican artist is promoting his latest single of the same name on the 13-date trek that concludes in Orlando later this fall.
Joining him on this night is another talented Dominican musician, El Rubio Del Acordeon, who recently launched an album earlier this year titled "Para Musicologos, Vol. 1." Likewise, the merengue trio Grupo D'Ahora, featuring members Bralen Robles, Randy Collado, and Joe Yunior Peña, will also be present at the star-studded event.
Elvis Martínez, nicknamed "El Camarón" or "El Jefe", is a well-regarded bachata performer who began his singing career in the late '90s. Initially, he joined the Premium Latin Music recording label where he produced his full-length solo debut Todo Se Paga. This album went on to become an instant hit, winning an ACE Award for the category of Revelacion del Año which was awarded by the Association of Latin Entertainment Critics.
Following this, Martínez released four additional albums with Premium Latin Music including Directo al Corazón, Tres Palabras, the award-winning Así Te Amo, and Descontrolado. In 2005, the bachata artist switched to Univision Records to develop Yo Soy Más Grande Que El which is still his best-selling album to date. This record featured hit tracks "Yo No Naci Para Amar" and "Tu Traicion".
Billboard magazine recently featured an article about the first-ever collaboration between Elvis Martinez and American singer Prince Royce in their newly released single, "Veterana". This song is a fresh anthem that celebrates mature women, similar to Martinez's early 2000s hit "Maestra." which fuses traditional and modern melodies through two generations of bachata music.
The NYCB Theatre at Westbury has long been hailed as the most popular concert venue in the hamlet of Jericho with its great view, advanced sound system, and smart lighting. There's really no other place we'd rather be for this epic Dominican collaboration! So, call up your squad and hit the dancefloor with Elvis Martinez Live on November 18th! Grab your tickets now!