Westbury Music Fair | Westbury, New York
Let the good times roll!  Be there as baby boomers converge to reminisce and enjoy the music of The Coasters, The Belmonts, The Crystals & The Diamonds, in a live concert dubbed as 'Doo Wop Extravaganza'.  Mark your calendars, it's a date on the 8th of December 2012 at the Westbury Music Fair, NY.  Show starts at 7:00 pm.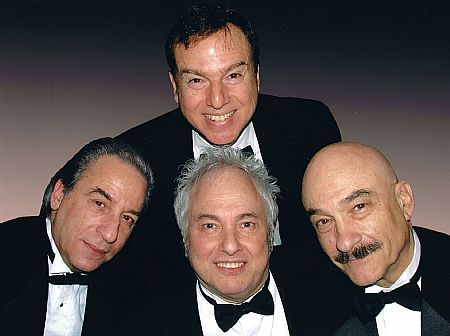 The best days of rock n' roll and doo wop music will come reeling back again. Time to relive the era of 'doo wop' — the time when vocal harmonies soared on high with songs about friendships, first loves, summer loves, heartaches — songs that marked the golden years of the rock n' roll era.  The baby boomer generation experienced this blossoming sound during the 50s and 60s.  Yet, this is the kind of music is still in full bloom.  A new generation of fans are discovering and feeling the influence of the doo wop sound to this day.
This year's Doo Wop Extravaganza 2012 line-up include:
The Belmonts = An American doo wop group from the Bronx.  The highlights of their career include Billboard chart-topping singles like ""I Wonder Why" , "A Teenager in Love" , "Where or When", "Tell Me Why", and many more.
The Coasters = Their sound is a cross breed of doo wop vocals, rhythm and blues – rock n' roll.  They owe much of their hits to the prolific songwriting dynamic duo of Leiber and Stoller.  Their biggest hits include "Young Blood" , "Yakety Yak",  "Searchin'", "Poison Ivy", and a whole lot more.
The Crystals = They were one of the pioneers who gave a solid definition to the so-called 'girl groups' that shaped the doo wop era.  The man behind the success of The Crystals was the infamous yet genius producer Phil Spector.  Their massive hits include "Uptown", "He's Sure the Boy I Love", "He's a Rebel", "Da Doo Ron Ron (When He Walked Me Home)" and "Then He Kissed Me".
The Diamonds = This Canadian quartet were massively popular in the 50s and 60s.  They charted with 16 Billboard chart singles.  Among them –"Why Do Fools Fall In Love", "The Church Bells May Ring", "Words Of Love", "Little Darlin'" , "Silhouettes"–to name a few.
It's not enough to walk down memory lane. Why not join the shindig?!  Sing and dance to your heart's content.  Buy your tickets now for you and for the whole family!