Westbury Music Fair | Westbury, New York
After all the hard work, having an evening full of merriment is the most refreshing activity. On 22nd of June 2013, you can have an instant holiday with two of the most respected personality in the field of entertainment, Don Rickles and Regis Philbin at the Westbury Music Fair in New York. Are you ready for some jaw-tightening kind of laughter and some soul-relaxing music?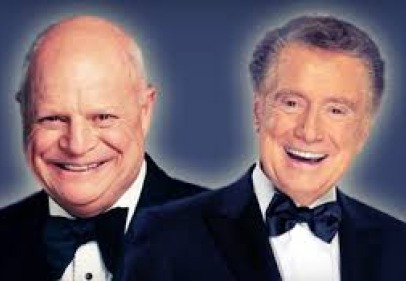 After almost 50 years of spreading laughing hysterias, Don Rickles is still a comedic icon known for his hilarious put-down humor. His enchantingly offensive stage personality marked the success of his career. Being an amusingly earthy living legend, he is ironically dubbed as Mr. Warmth. Rickles may be the only person on this planet undaunted to insult Dean Martin and Frank Sinatra, and they loved him even more for it! Frank came to label him "Bullet-head". His debut film in 1958, "Run Silent Run Deep" was a big hit.  He also starred in different movies like "X: The Man with the X-Ray Eyes" (1963), "Bikini Beach" (1964), "Enter Laughing" (1967) and "Kelly's Heroes" (1970).
The man who holds the Guinness World Record for the most time spent in front of a television camera, Regis Philbin is most popularly known as the TV show host in "Live! with Regis and Kathie Lee", "Who Wants To Be a Millionaire" "Million Dollar Password" and "America's Got Talent". Apart from being the much-loved TV personality, he is also an exceptional crooner. He has spawned countless awards including the Daytime Emmy Award for Outstanding Game Show Host (Who Wants to be a Millionaire) and Daytime Emmy Award for Outstanding Talk Show Host (Live with Regis) both in 2001.
This is the kind of show you should never miss. The one you could never get tedious of watching for hours over and over again. Rock out the night with a rowdy laughter! Book your tickets right away!