NYCB Theatre at Westbury | Westbury, New York
Iconic rock and roll superstar, Dion is coming to NYCB Theatre at Westbury on Saturday 11th July 2015! As one of the longest standing career's in music, Dion has been creating his do-wop blues inspired hits since 1958! Known for his brilliant and skilled songwriting ability with songs such as 'A Teenager In Love', 'Runaround Sue', 'Lovers Who Wander' and many many more which led him to become a worldwide phenomenon! He is now back on his 2015 tour, giving impeccable performances to devoted fans, here is your chance to experience his wonderful songs LIVE!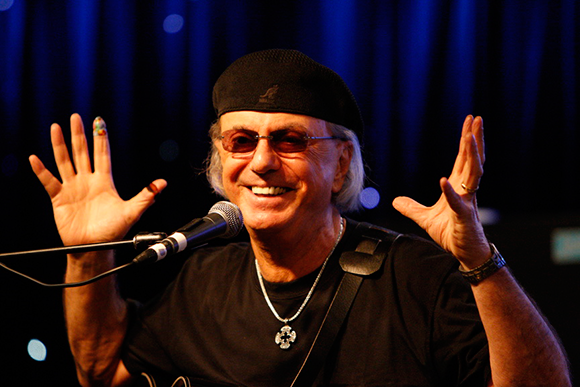 Dion Dimucci is an country, blues, pop and rock 'n' roll poet and singer. Ever since his career began in the late 50's and especially after going solo in the 60's, Dion has produced a string of number one hits and has crafted himself a substantial and vital position in the music scene, awarding him a well deserved place in the Rock and Roll Hall of Fame in 1989.
Since then, he has gained three top-forty hits, a Grammy nomination and all round acknowledgement for his flawless, influential songwriting.
He has shared the stage with many adoring fans which happen to also be fellow well regarded singer-songwriters, including; Bruce Springsteen, Paul Simon, Bob Dylan, and Lou Reed!
Dion has never taken a break from recording, writing or performing, he lives for music.