Westbury Music Fair | Westbury, New York
Demetri Martin is a one-man show.  It's so impressive that he can pull-off so much talent and showmanship, just like a magician pulls-out rabbits out of the magic hat.  Have a blast and be blown away with Demetri Martin's concert-stand-up-comedy show.  Start spreading the news New Yorkers, he's gonna make it happen at the Westbury Music Fair on March 8, 2013.  Show starts at 8:00 pm.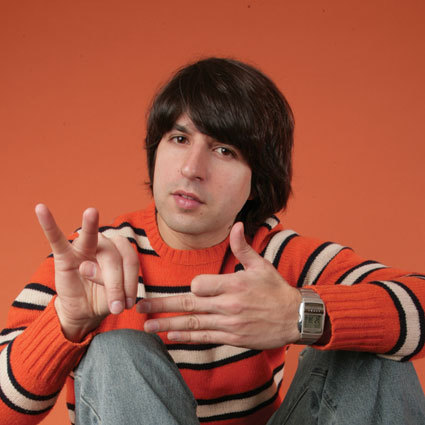 Believe it or not, Demetri Martin graduated from Yale University, was accepted into Harvard Law School, and pursued a full scholarship grant at the New York University School of Law?  It's no wonder this guy can pull-off the wittiest punch lines.  Demetri Martin's resume could write — American comedian, actor, artist, musician, writer and humorist.  Reads typical, but when you see him at work, you'll say that adjectives like 'unconventional', 'mind-blowing', 'wild', 'genius'…should be added to it.  He throws in one-liner punch lines, draws on a "large pad", and in between jokes, he bursts into music with either a guitar, a harmonica, a piano, keyboard, glockenspiel, toy bells, ukulele, or tambourine, sometimes all at once.  
They say laughter is the best medicine.  Demetri Martin's brand of comedy is not only a sure-cure for all your aches and blues, he may go beyond your expectations that you'll get an overdose.  You've been warned — you could die laughing but it's a guarantee, your soul will be laughing its way up to seventh heaven.  Well, to enter heaven's gates, you've got to get yourself a ticket.  Get 'em now, there might not be enough room for everybody.