NYCB Theatre at Westbury | Westbury, New York
Catch Deepak Chopra spreading his wise words of spirituality, consciousness and enlightenment at the NYCB Theatre at Westbury on Friday 28th February.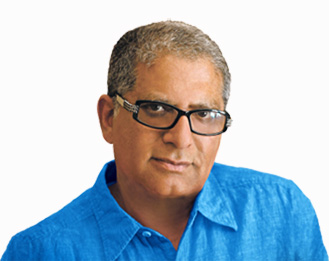 Deepak Chopra is the author of more than sixty-four books translated into over eighty-five languages, including nineteen New York Times bestsellers in both the fiction and nonfiction categories.
Deepak Chopra is also a holistic health/New Age guru and alternative medicine practitioner. Chopra began his medical career in hospitals and universities in the United States, becoming Chief of Staff at the New England Memorial Hospital.
In 1985, Chopra met Maharishi Mahesh Yogi, who invited him to leave his position at the Hospital and study in Ayurvedic. Ayurveda or Ayurvedic medicine is a system of traditional medicine native to the Indian subcontinent and a form of alternative medicine. Deepak then became the founding president of the American Association of Ayurvedic Medicine, and was later named medical director of the Maharishi Ayurveda Health Center.
In 1996, Chopra and neurologist David Simon founded the Chopra Center for Wellbeing, advertising it as having a "holistic view of life".
Time magazine heralds Deepak Chopra as one of the top 100 heroes and icons of the century and credits him as 'the poet-prophet of alternative medicine'.