NYCB Theatre at Westbury | Westbury, New York
Dave Koz & David Sanborn comes to NYCB Theatre at Westbury on Thursday 25th August 2016
The sax is said to be a sexy-sounding instrument. Well, there's no better way to indulge in the pleasure that the saxophone brings than having it played by two gorgeously gifted saxophonists – Dave Koz & David Sanborn. Indeed, they can well be playfully described as the 'hotties' of saxophone music. Koz and Sanborn play the saxophone with a crazy-sexy-cool demeanor. But on a more serious note, both have carved their names as two of the most influential saxophonists of this day and age. Don't miss this phenomenal tandem as they create music and magic onstage. Tickets for this are on the fast-moving lane. Go, book your tickets now!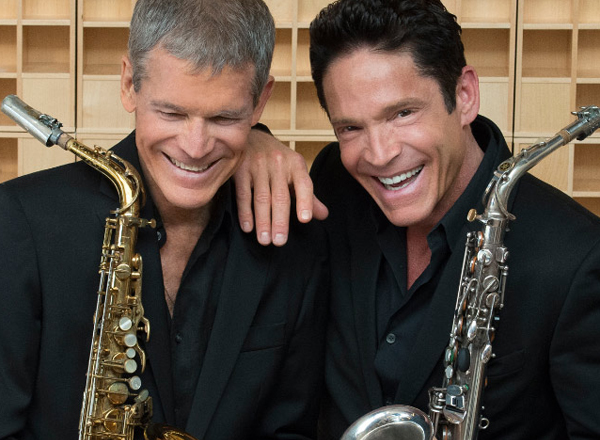 Encino, California-based saxophonist Dave Coz started performing in school as a member of the school jazz band. Armed with a college degree in mass communication from UCLA, he picked-up his sax, went on the road to chase his dream of becoming a professional musician, and never looked back. Destiny brought him to be a member of Bobby Caldwell's tour, and served as a session musician all throughout the 80s; including gig as a regular and touring member of Richard Marx's band from the late 80s to the 90s. In 1990, his solo career began which was accompanied by the release of his self-titled album. Since then, Koz toured extensively and released a succession of albums from EMI. Koz's career is decorted with chart and crossover successes, Grammy nominations, accolades from critics and the respect and support of legions of followers all over the world.
David Sanborn is a living testimony that music saves lives. After being struck by polio at age 8, doctors recommended that he play the saxophone to strengthen his chest muscles and control his breathing. Sanborn heeded his advise and his skill and interest went beyond the therapeutic benefit of the saxophone. At age 14, he was already on the live stage, performing side by side legends like Albert King. From his 1959 debut, he now has 24 albums to his name. He is described by Scott Yannow, a music critic, as "the most influential saxophonist on pop, R&B, and crossover players of the past 20 years."