NYCB Theatre at Westbury | Westbury, New York
Be ready for a concert event that will bring a rush of nostalgia to your Friday evening this summer. Join the giants of American rock, Chicago, this June 23 at the NYCB Theatre for a night of celebration of their longevity in the music industry — an incredible five decades of memorable songs! Save the date and prepare to be inspired as the Grammy Hall of Fame inductee performs their career-defining hits in an evening for the entire family to enjoy. Witness as Chicago once again brings the horns to rock n roll and sing along to timeless classics, including "Glory of Love," "Hard to Say I'm Sorry," "25 or 6 to 4," "If You Leave Me Now," "Look Away," and "Saturday in the Park," among many others. Get your tickets early and be one of the lucky audience members to celebrate the legacy of this legendary band. See you there!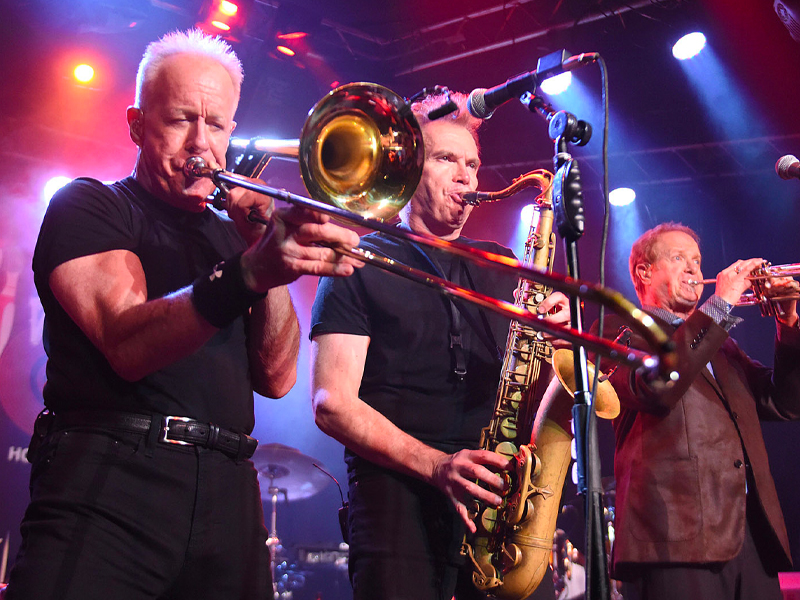 The giants of American rock, Chicago, won't know when to stop from their 56 years of a successful, long-running career. After 38 albums and 100,000,000 records sold, they are still one of the best-selling music groups of all time. The self-proclaimed 'Rock & Roll band with horns' produced hit after hit in the '70s and '80s, taking over as the most artistically and commercially successful rock band not just that decade but for the rest of their career. Hits spread like wildfire, including the iconic ballad, 'If You Leave Me Now,' 'Hard to Say I'm Sorry,' and 'You're The Inspiration.'
The group met at an early stage of their lives, hoping to be the next 'Big Thing' since The Beatles. The band has earned 47 gold and platinum awards on 25 of their 34 albums. They proved to be the next 'Big Thing' with the band receiving a Grammy Lifetime Achievement Award in 2020. With the release of their 38th album on July 2022, "Born for This Movement," the three remaining active original members, Lamm, Loughnane, and Pankow, led the new incarnation of Chicago.
Known to hold popular music and theatrical acts, the theater-in-the-round entertainment venue, NYCB, is ready to secure your experience with the great rock and roll legends of the century this coming June 23.