Westbury Music Fair | Westbury, New York
Care for an evening of song and romance?  The Westbury Music Fair, New York, will turn into one big lovers' lane as Chicago will fill the night with their silky and caressing love ballads.  Who could not resist not looking into their lover's eyes when they start singing "You're The Inspiration"?  Or how can you not feel the rush of inciting emotions when they dish out their signature hits "Hard Habit To Break", "Hard To Say I'm Sorry"?  Drop everything for love' sake!  Remember, it's a date with your significant other, with Chicago live at the Westbury Music Fair on May 26, 2013.  Show starts 8:00 pm.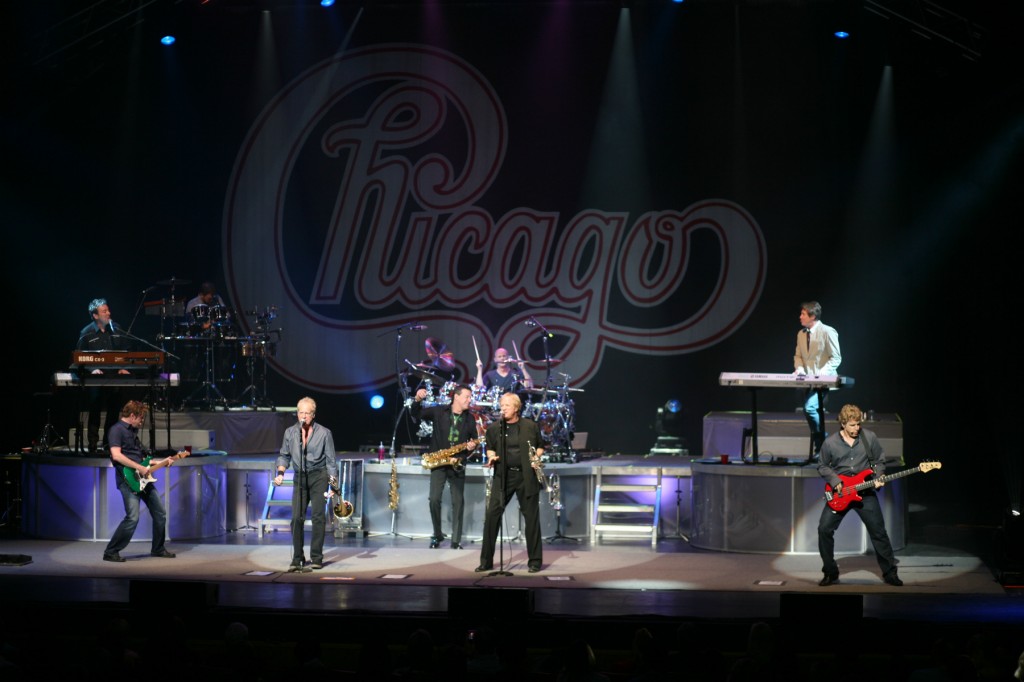 It's hard to imagine the colorful era of the 80s without the music of Chicago.  They were initially dubbed as a "rock and roll band with horns", for they dabbled into experimimental, blues, and jazz fusion.  They create quite a ripple in the 70s with their breakthrough hit "Colour My World".  At the dawn of the 80s, some member line-up changes, and with the entry of master composer and producer David Foster, the tides turned and soon enough, they were creating a tsunami of chart-topping hits.  With the re-direction of their sound towards soft rock and love ballads, Chicago became a household name.  Chicago has become one of the most successful and longest running rock bands in history, and placing a strong second behind The Beach Boys in most number of singles and albums on Billboard's chart history, with five number-one albums and 21 top-ten single.s  With 38 million units sold in the US —  22 are certified gold, 18 platinum, and 8 are multi-platinum albums, they created a significant dent in popular music history, and is one of the most revered and respect bands around.
Feel safe in the arms of love as Chicago embraces and cradles your emotions with their sweeping love ballads.  Chicago will make the New York night feel warm and cozy.  Don't miss this live, rare, and astounding performance.  Get your tickets now!