Westbury Music Fair | Westbury, New York
For over four decades now, Cheap Trick has been touring almost non-stop.  The driving spirit of rock n' roll is bringing Cheap Trick on the road again for a new musical journey.  And yes, they're headed for New York for a one-night-only show at the Westbury Music Fair on August 24, 2013, 8:00 pm.  Cheap Trick always has a fresh bag of tricks that will keep the flames of rock music burning.  This is one a hot one, don't miss it!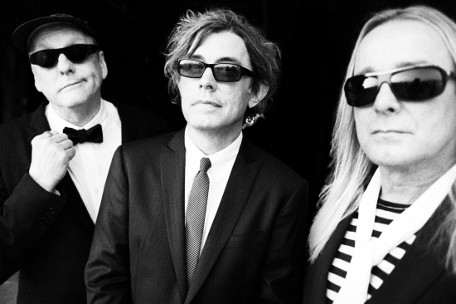 Cheap Trick has indeed, a bag of tricks, so to speak, that has kept their music alive, kicking, and screaming for over forty years.  Formed in Rockford, Illinois in 1973, the band line-up consists of  Robin Zander (vocals, rhythm guitar), Rick Nielsen (lead guitar), Tom Petersson (bass guitar), and Bun E. Carlos (drums).  Hailed by the Japanese press as the 'American Beatles',  Cheap Trick was welcomed for the first time in Japan during their 1978 tour, by a mob of frenzied fans, reminiscent as that of Beatlemania.  Their massive success in Japan led them to release their groundbreaking live album "Cheap Trick in Budokan".  Due to popular demand in the US, the album was released in the US, which turned triple platinum, and became the launch pad for international stardom and success for Cheap Trick all over the world.  Cheap Trick's biggest hits include "Surrender", "I Want You to Want Me", "Dream Police" and "The Flame".  In the state of Illinois, April 1 was declared 'Cheap Trick Day'; and the band is also listed No. 25 in VH1's list of the 100 Greatest Artists of Hard Rock.
Rock your hearts out in wild abandon with Cheap Trick.  Their magic and music legacy lives on.  This is your chance to scream!!!  Get your tickets now!