Westbury Music Fair | Westbury, New York
If your musical diet consists of  a blend of rock, rhythm and blues, jazz, country, and gospel…You are cordially invited to a  sumptuous feast of southern rock and country music served hot and fresh by Charlie Daniels Band & Marshall Tucker Band.  Get the 'feels like home' vibe at the NYCB Theatre at Westbury,  Westbury, New York, as these veteran and iconic bands go on a back-to-back show on September 9, 2013, 8:00 pm.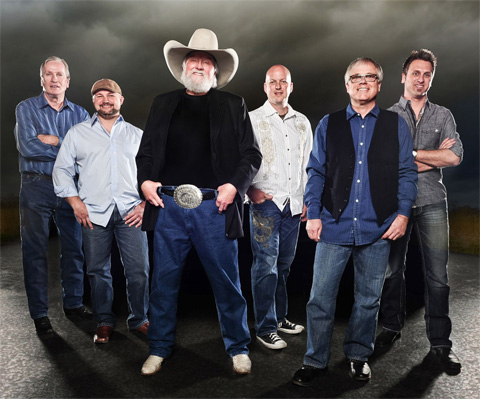 As the saying goes, 'good music has no expiration date'.   Charlie Daniels Band & Marshall Tucker Band are living and breathing testaments.   "It's still unbelievable. We play more than 140 shows a year, all over the world. In fact, we've never played less than 120 over the course of a year," says Dough Gray, lead vocalist of the Marshall Tucker Band.  
The Marshall Tucker Band was founded in the 70s, with band members hailing from Spartanburg, South Carolina.  They hit their first million-selling album with the single "Carolina Dreams".    With seven gold records and three platinum albums tucked under their belts, they chose not to rest on these laurels, and have been touring for four decades now.
Charles Daniels has been rocking since the '50s.  With one of his signature hit singles "The Devil Went Down to Georgia", he is honored and recognized for his notable contributions to country and southern rock music.  In 2008 and 2009, he was inducted into the  Grand Ole Opry and the Musicians Hall of Fame and Museum, respectively.
This nostalgic music journey would take you back to your roots.  Experience a jam session of legendary proportions.  Your future self will thank you for this.  Buy your tickets now!