NYCB Theatre at Westbury | Westbury, New York
For the second night in a row, the hilarious Cast Of Impractical Jokers (aka The Tenderloins) head to NYCB Theatre at Westbury for a night of sheer naughtiness!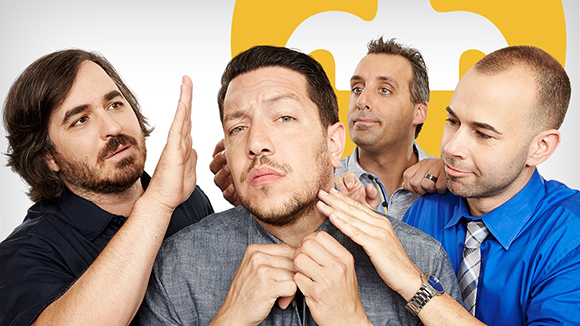 The Tenderloins is an American comedy troupe comprising Joseph "Joe" Gatto, James "Murr" Murray, Brian "Q" Quinn, and Salvatore "Sal" Vulcano; a group of friends who met at high school in Staten Island, New York. Formed in 1999 as a live improv comedy troupe, the Tenderloins began their career performing long-form improvisation and sketch comedy, touring New York, Los Angeles and Chicago and various comedy festivals. After years on the live comedy circuit they started filming comedic sketches, which quickly found a vast internet following, amassing millions of views on YouTube, MySpace, Metacafe, and other websites. In 2011, the troupe became the creators, executive producers, writers and stars of their own show, Impractical Jokers; a hidden camera, practical joke reality series filmed in New York City. The series has recently been renewed for a 26-episode fourth season, and with the fourth season renewal, a 6-episode spinoff series was also announced: Jokers Wild!