NYCB Theatre at Westbury | Westbury, New York
Join in the fun with America's favorite reality television show, as Candid Camera: 8 Decades of Smiles comes to NYCB Theatre at Westbury on Saturday 12th January 2018! A show that's guaranteed to get you grinning, with hilarious behind-the-scenes clips, some of the series' funniest moments and, of course, comedy from the host himself, Peter Funt! Keep your wits about you, as audience members even get the chance to win some prizes!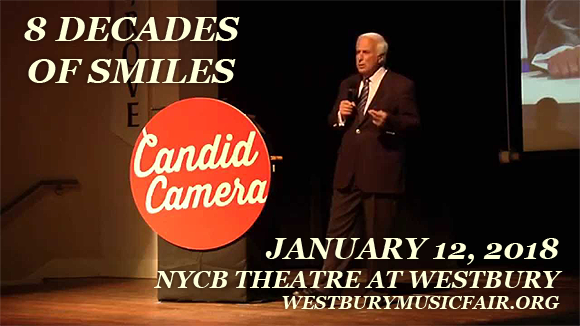 The only entertainment program to have produced new episodes in each of the last eight decades, Candid Camera is an American hidden camera/practical joke reality television series created and produced by Allen Funt, who first launched the show on radio as The Candid Microphone in 1947. Funt's son, Peter, who had co-hosted the specials with his father since 1987, later became the producer and host.