NYCB Theatre at Westbury | Westbury, New York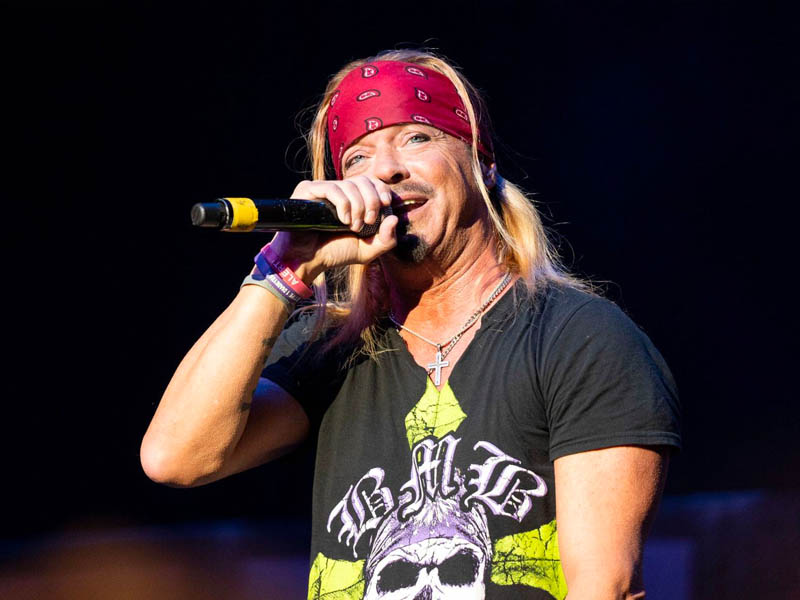 There's good news for classic rock fanatics! The party has been extended, and it's set to travel to several more cities this winter! Bret Michaels' The Parti Gras has been making waves since the summer, but due to public demand, the illustrious rock legend will be traveling across the U.S. this winter and rock your holiday season! On Wednesday, 13th December 2023, Bret Michaels will make a coveted stop at Westbury, New York! Expect nothing but sensational rock hits like "Every Rose Has Its Thorn," "Talk Dirty To Me," "Something to Believe In," and many more as Michaels lights up the NYCB Theatre at Westbury! The singer-songwriter, known for being the lead singer of the iconic band Poison, will be performing as a solo artist with a high-powered backup band! Aside from Poison's hits, fans can look forward to Michael's solo hits, some exciting covers, and plenty of surprises! Hurry and secure your tickets now, and catch Bret Michaels at the NYCB Theatre at Westbury by clicking the Get Tickets link!
When you have the rock legend Bret Michaels slated to conquer the stage, you know you are in for an excellent evening! He has conquered the rock circuit since his debut with Poison in the '80s. Four decades later, Michaels remains one of the most celebrated live acts in North America and beyond. For his Parti Gras tour, fans can expect a plethora of iconic rock staples from Poison, Journey, Lynyrd Skynard, and more. Michaels has been steadily performing Poison's greatest hits during his solo tours. Fans have witnessed the singer-songwriter perform hits like "Ride the Wind," "Talk Dirty to Me," "Something to Believe In," and "Nothin' but a Good Time." Meanwhile, Michaels' love for his peers' incredible hits is evident through his covers. His past setlist has included Journey's "Don't Stop Believin'" and "Any Way You Want It," Lynyrd Skynyard's "Sweet Home Alabama," and Loggins & Messina's "Your Mama Don't Dance." This winter, Michaels is anticipated to change things up and perform surprise numbers.
With over 55 million records sold and countless chart-performing singles, Bret Michaels, along with his band Poison, has achieved what no band has. Their music has conquered the world and influenced the next generation of rock musicians. The band is also known for its high-energy performances. Lead singer Bret Michaels has the same energy and stage presence during solo tours. The legendary performer has been known to deliver outstanding live shows, often including appearances by his famous rock star friends. For his coveted stop at the NYCB Theatre at Westbury, Bret Michaels will be bringing along Adam and the Metal Hawks. The hard rock band from Long Island recently went viral upon releasing their 2020 EP, which features hits like "Wastin' Time," "Hey Mama," "Strain," and "Long Die Rock."
Catch Bret Michaels and, Adam and the Metal Hawks as they conquer the NYCB Theatre at Westbury on Wednesday, 13th December 2023. The iconic theater is the perfect venue to host such a high-powered concert. NYCB Theatre's top-tier light and sound system will provide a clear, crisp aural and visual showcase. Meanwhile, its excellent facilities and great customer service ensure attendees have the ultimate entertainment experience.
Hurry and buy your tickets now to Bret Michael's Parti Gras Tour happening at the NYCB Theatre at Westbury on Wednesday, 13th December 2023!