NYCB Theatre at Westbury | Westbury, New York
The hard rock band Blue Oyster Cult will make their loyal fans scream "I Love the Night" this Friday, November 4, at the NYCB Theatre at Westbury, as the city will be on Flame With Rock and Roll. If you don't get the references, maybe you are not part of the cult of one of the nation's all-time greatest hard-rock ensembles. The good thing is, you need not be a Blue Oyster Cult die-hard fan to enjoy their music. If you want to simply immerse yourself in great music characterized by expansive vocal harmonies, crunchy riffs, and infectious hooks, this is the show for you. Join hundreds of fans in celebrating the 50th anniversary of the iconic band. Get your tickets now!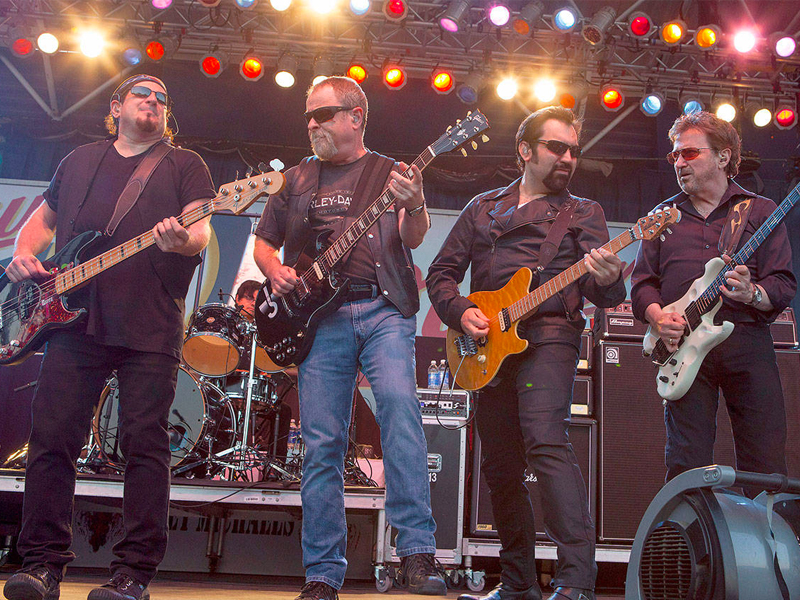 American rock band Blue Öyster Cult established themselves in the music scene through their "ambitious, intelligent, and rocking" works. In 1972, their self-titled debut album became successful, leading them to tour with The Byrds, Mahavishnu Orchestra, and Alice Cooper. Their golden era occurred after that first release, and they became unstoppable up until 1982. The band's songs of that time became classics, which include "Don't Fear the Reaper," "Burnin' for You," and "Godzilla." William Ruhlman, a well-known music critic, says that the band's "lyrics that crisscrossed science fiction, the occult, and horror films; their layered, three-guitar attack; expansive vocal harmonies; and almost inimitable balance between crunchy riffs and infectious hooks resulted in the most listenable metal of the '70s." Overall, the band has sold 25 million records in their long career.
After 19 years of hiatus, Blue Oyster Cult returned with a fresh take on their music in 2020, realizing the album "The Symbol Remains." Recently, they celebrated their 50th anniversary, and in honor of their long and fruitful career, they are back on the road. Their first stop will be at the NYCB Theatre at Westbury in New York on Friday, November 4. Also performing is Mark Farner, who was the lead guitarist of the rock band Grand Funk Railroad in the 70s.