NYCB Theatre at Westbury | Westbury, New York
The independent band Block B are hitting the East Coast to bring K-pop to the masses. The seven-member outfit have set three U.S Tour dates including the NYCB on the 22nd of June. In an exclusive video they have sent out a personal messgage to fans announcing the tour, check it out below!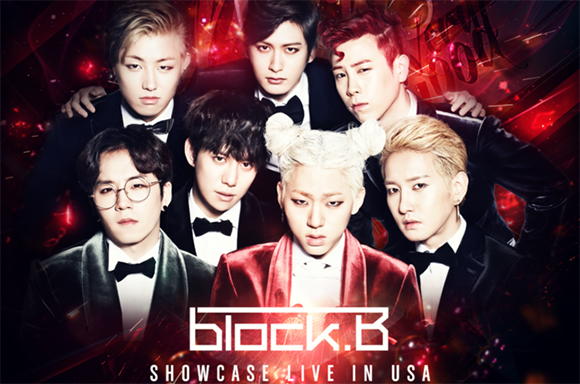 Block B are a South Korean Boy group created by Cho PD under his label Brand New Stardom. The group consists of seven members: Zico (Woo Jiho), Lee Taeil, B-Bomb (Lee Minhyuk), Ahn Jaehyo, U-Kwon (Kim Yukwon), Park Kyung, and P.O (Pyo Jihoon). The members of Block B have dancing, rapping, composing, and singing experience
Block B last hit the K-Pop Hot 100 when their brazen dance track "Very Good" (below) hit No. 10 last October. The septet also felt love from their U.S. fans when their debut full-length album "Blockbuster" hit No. 10 on the World Albums chart in 2012.