Westbury Music Fair | Westbury, New York
The beloved traditional fairy tale of Beauty and the Beast is coming to The NYCB Theatre at Westbury, New York! Grab the family and enjoy the show at 11:00am on Tuesday the 13th of August 2013.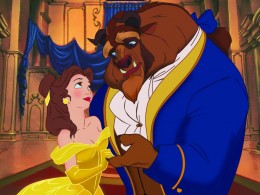 The original was written in French by Suzanne Barbot de Villeneuve in 1740 and was later translated into English in 1757. Over the years there have been many adaptations of the original story, notably the most popular today being that of Disney's Beauty and The Beast. The story is based up a curse placed on a handsome self-indulged prince and his castle who must learn the value of love in place of vanity. He is turned into a beast and must both learn to love and gain the love of another before an enchanted rose loses all of its petals in order to become the handsome prince he once was. A young woman named Belle is the subject of his love in this story after the Beast decides to keep her captive in the castle. Join her, Beast and many other colourful characters on their journey as they find true love and happiness.
Enchant your day with romance and comedy for you and your family. Tickets are on sale now!