Westbury Music Fair | Westbury, New York
Three decades later, the legacy continues…Asia, one of the most prominent prog rock bands in the 80s, will continue to bring back a long legacy of rock hits to their most loyal fans through the years, and to a new generation of prog rock afficionados.  This tour reunites all original and founding members of the band to perform together after 23 long years.  Don't miss out on this iconic concert performance of Asia, on the 19th of October, 2012, Friday, at the Westbury Music Fair in New York.  Show starts at 8:00 pm.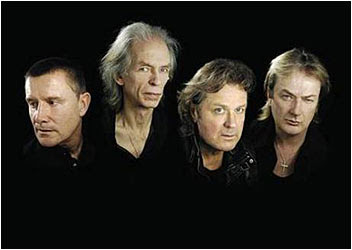 Asia's heydays started in the 80s.  They're not just one of those groups.  They're touted as a 'supergroup', for the founding members were once part of veteran progressive rock bands namely, bassist/vocalist John Wetton (formerly in Mogul Thrash, Family, King Crimson, Roxy Music, Uriah Heep, U.K. and Wishbone Ash), guitarist Steve Howe (formerly, and subsequently in Yes), keyboardist Geoff Downes (of Yes and The Buggles) and drummer Carl Palmer (formerly inThe Crazy World of Arthur Brown, Atomic Rooster and Emerson, Lake & Palmer).
Asia's music may have been re-introduced to a new generation of prog-rock fans via the movie "The 40 Year Old Virgin".  "Heat of The Moment" was a hot item at the peak of their career.  It propelled their self-titled 1982 debut album  to sell 10 million records.  There had been split-ups and member changes over the years.  This year 2012, is the first time that all founding and original members get together again for a reunion album and concert tour.

Asia die-hard fans would not let the heat of this moment pass.  Don't let this slip away!  Buy your tickets now!