NYCB Theatre at Westbury | Westbury, New York
Sensational comedian Anthony Rodia is making his way across the United States this December! The first-generation Italian-American, known for his sharp observations and hilarious anecdotes about marriage, family life, and road rage, will be dropping by New York! On Saturday, 10th December 2022, Anthony Rodia will light up the NYCB Theatre at Westbury! If you love comedy, this is your chance to see the "Road Rage Wednesday" star performing his latest stand-up set. Moreover, he's regarded as one of the fastest-rising stars in stand-up. So hurry and grab your tickets to see Anthony Rodia perform at the NYCB Theatre at Westbury!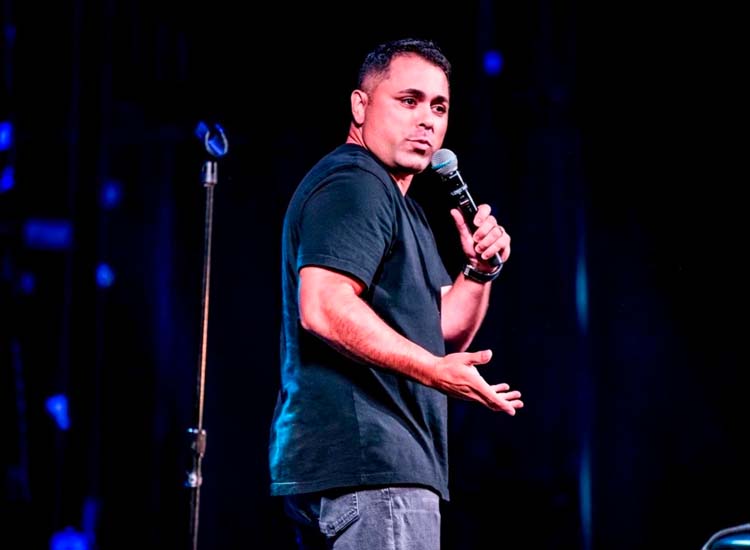 New Yorker Anthony Rodia has been making people laugh since birth! The sensational Italian-American comic spent his early 20s performing at open mic nights, but his passion was paused when he pursued a career as a finance manager in a luxury dealership. Eventually, Rodia returned to his first love and pursued stand-up comedy full-time. He hit it off with his audience in a short period and booked more than 100 shows in less than a year. Three years since his return to comedy, Rodia has cultivated a massive following in the U.S. and internationally. His Youtube videos currently have over 22 million views. Meanwhile, his social media has collected almost one million followers.
Anthony Rodia's material has resonated well with millions of stand-up comedy fans. He often jokes about marriage, parenthood, and altercations on the road. His weekly videos, "Road Rage Wednesdays," has become a hit among Rodia fans. Moreover, he often portrays hilarious characters online, such as Uncle Vinny and Zia Lucia. Besides his weekly uploads on Youtube, Rodia also stars in his podcast, Little Big of Laughs.
Score your tickets now to see Anthony Rodia hit the stage at the NYCB Theatre at Westbury!