NYCB Theatre at Westbury | Westbury, New York
Be prepared to be rocked by the best tribute band to the legendary group Queen. Almost Queen will be touring in America later this year to give tribute to the greatest rock gods of all time. They will make the whole of NYCB Theatre at Westbury quake with the epic vocals, rifts and beats of the classic songs loved by fans, creating the feeling of being in the presence of Queen. The date to keep free is Saturday the 26th of November 2022, so book your tickets today to make sure you are there. You will have a good time, you will have a ball.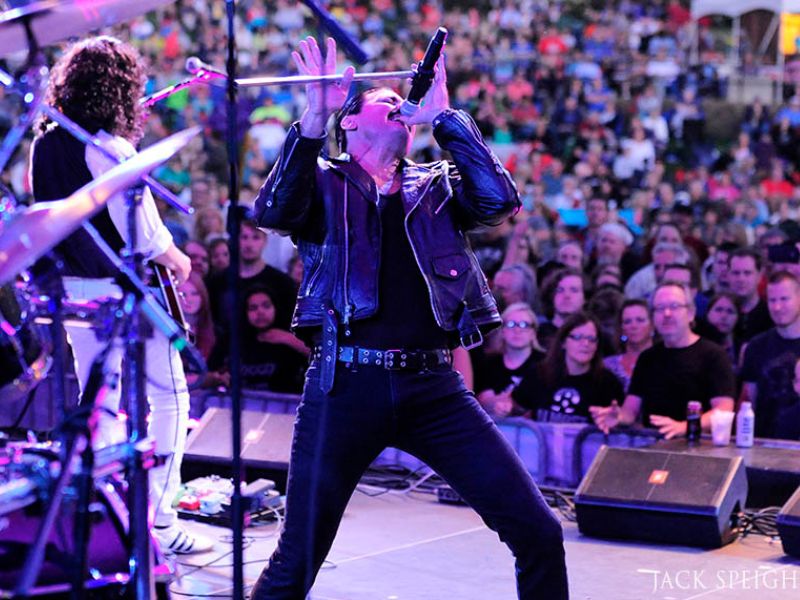 Following from their previously popular, sold-out tours, Almost Queen are back in America this year to blow away some of the stresses of 2022. They are ready to rock the stage and you as they perform songs from one of the most iconic and illustrious rock groups in their 'A Tribute To Queen' Tour. Almost Queen authentically showcases the famous 4-part harmonies and intricate musical interludes that Queen are renowned for, paying homage to greatly loved top hits, such as 'Radio GaGa', 'We Will Rock You', 'I Want To Break Free' and 'Don't Stop Me Now', to name just a tiny few from their vast and glorious catalogue! Almost Queen are a 4-piece band and delight in donning genuine costumes and recapturing the energy of the original act with flare and panache. Joseph Russo will be showcasing the eminent Freddie Mercury with Steve Leonard portraying Brian May, John Cappadona as Roger Taylor and Randy Gregg finishing the line-up with his portrayal of John Deacon. So, be a part of the ultimate Queen tribute experience and rock up to the NYCB Theatre to escape from reality and have an unforgettable evening with Almost Queen as a part of their 2022 tour.