NYCB Theatre at Westbury | Westbury, New York
Ozzy rockers, Air Supply are coming to NYCB Theatre at Westbury on Saturday 8th August 2015!! Air Supply have been making music for an incredible 40 years, "From the beginning, we would be honest with ourselves and the kind of music we wanted to produce." The duo are best known for their smash hit singles; "I'm All Out Of Love", "Goodbye" and "Lost In Love." You can expect to hear all the classics LIVE on this very special summer night – as they take you back in time to the 1980's!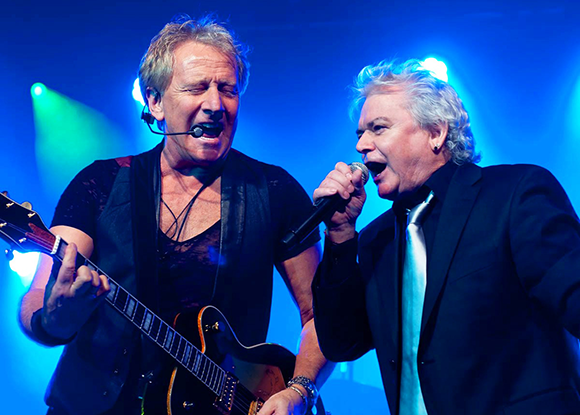 Air Supply met back in 1975, whilst the both of them were working as performers in the Australian production of the Andrew Lloyd Webber and Tim Rice musical, Jesus Christ Superstar. The two friends slowly began to write and record music together, forming a duo under the name of 'Air Supply.'
The group's first single released in 1976, "Love and Other Bruises" peaked at No. 6 on the Australian Kent Music Report Singles Chart! Their debut album, released in December 1977, reached No. 17 on the Kent Music Report Albums Chart and achieved gold in Australia!
In 1981, Air Supply produced their sixth album 'The One That You Love', which later became their most famous and most iconic album to date. The title track single smashed the charts at No. 1 on the Billboard Hot 100. The record also featured two other Top 5 hits, "Here I Am (Just When I Thought I Was Over You)", "Sweet Dreams" and "I'll Never Get Enough" which achieved top 10 global status. The group continued making music and traveling the world to this day and are about to embark on a 2015 tour across North America. This one is set to be huge and every concert is guaranteed to include all the hit songs that you love and remember!