NYCB Theatre at Westbury | Westbury, New York
ABBA: The Concert – A Tribute to ABBA comes to NYCB Theatre at Westbury on Friday 13th May 2016
Now you can dance, you can jive and have the time of your life with ABBA THE CONCERT a Tribute to ABBA!
One of the greatest pop phenomenons in music history will come back to life onstage through the sights and sounds of "THE CONCERT – ABBA THE CONCERT a Tribute to ABBA". Their "ABBA-esque" performance has been creating raves and waves of excitement among ABBA fans around the world.
If you want an enchanting and stunning evening filled with the rich music catalogue and the feel-good vibe of ABBA, this show is definitely for you. As Abba said, 'the winner takes it all'…don't lose this exciting, once-in-a-lifetime opportunity to thank ABBA for the music. Get your tickets now!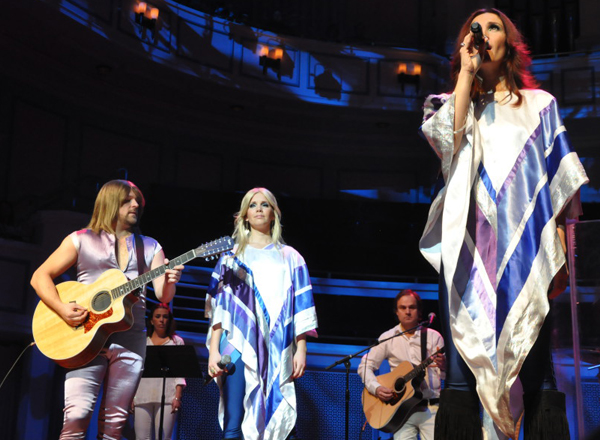 The musical phenomenon known as ABBA still resonates loud and clear to this day. Their quintessential pop sound and undying influence thrives through tribute bands who keep their essence alive by painstakingly reproducing their sound, mirroring their clothes and looks, and mimicking their moves and personal nuances, that everything looks and sounds eerily like the real ABBA themselves. And fans love it to bits!
"THE CONCERT – ABBA THE CONCERT a Tribute to ABBA", featuring The Visitors, which was formed way back in 1996, has been touted by audiences and the press as "[this is] the closest to ABBA you'll ever get." They have performed in over 20 countries and have done over 1,000 shows in many parts of the world. To spike-up the touch of originality, ORIGINAL MEMBERS of the original ABBA rhythm section are always part of their shows, consisting of saxophone players Johan Stengård and Ulf Andersson, legendary bass players Mike Watson and Rutger Gunnarsson, Lasse Wellander and Janne Schaffer, drummers Ola Brunkert and Roger Palm. With these, they dish out close-to-original renditions of ABBA's legacy hits like "Mamma Mia," "S.O.S," "Money, Money, Money," "The Winner Takes All," "Waterloo," "Gimme, Gimme, Gimme,"and "Dancing Queen", among many others.