NYCB Theatre at Westbury | Westbury, NY
ABBA is revived with the best tribute act around! Come and re-live your favorite songs with this incredible performance by ABBA – The Concert! All of it will be LIVE at NYCB Theatre at Westbury on Thursday 16th May 2019… make sure you book your tickets early and let your friends know about the once in a lifetime experience this spring! The winner takes it all – on sale right here, right now.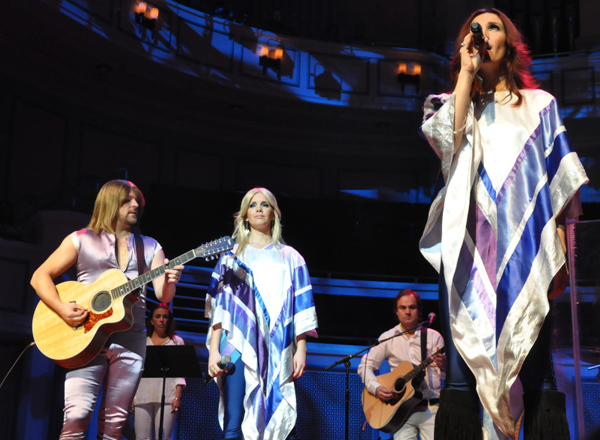 If your looking for a great night out on the town, to catch all of the feel good anthems from ABBA's wide range of collection of music then look no further! As ABBA – The concert create a show that is spectacular and fitting to the original band, they bring a stunning evening that you won't soon forget. With songs in their set list, including the likes of; Dancing Queen, Gimme! Gimme! Gimme!, Mamma Mia, Fernando, Super Trouper, Money Money Money and so much more!
The legendary phenomenon known as ABBA are still as popular as they were when they first came to light. Their quintessential pop sound and undying influence thrives through tribute bands who keep their essence alive by painstakingly reproducing their sound, mirroring their clothes and looks, and mimicking their moves and personal nuances, that everything looks and sounds eerily like the real ABBA themselves. Critics and reviews love them, fans can't get enough of them, get your ABBA fix with this incredible evening performance!
"THE CONCERT – ABBA THE CONCERT a Tribute to ABBA", featuring The Visitors, which was formed way back in 1996, has been touted by audiences and the press as "[this is] the closest to ABBA you'll ever get." They have performed in over 20 countries and have done over 1,000 shows in many parts of the world. To spike-up the touch of originality, ORIGINAL MEMBERS of the original ABBA rhythm section are always part of their shows, consisting of saxophone players Johan Stengård and Ulf Andersson, legendary bass players Mike Watson and Rutger Gunnarsson, Lasse Wellander and Janne Schaffer, drummers Ola Brunkert and Roger Palm. With these, they dish out close-to-original renditions of ABBA's legacy hits like "Mamma Mia," "S.O.S," "Money, Money, Money," "The Winner Takes All," "Waterloo," "Gimme, Gimme, Gimme,"and "Dancing Queen", among many others."